LearningRadiology.com is an award-winning, non-commercial site aimed primarily at medical students and radiology residents-in-training, containing lectures, handouts, images, Cases of the Week, archives of case quizzes, flashcards of differential diagnoses and "most commons" lists, primarily in the areas of chest, GI, cardiac, and bone radiology.


148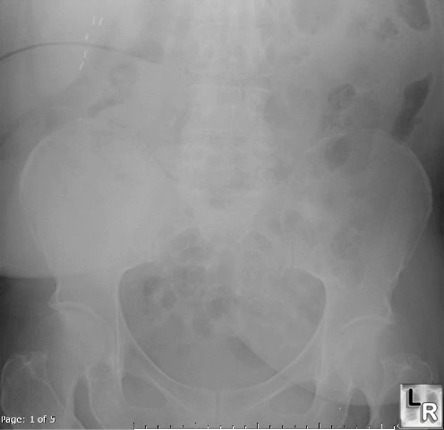 Click to Enlarge

What's the most likely diagnosis?
C. Prior laminectomy

D. Hernia
---
Coming Soon - More Than 30 New Lectures! covering areas of chest, bone, GI, GU, neuroradiology, mammography, trauma, high resolution CT, and much more

---
22 "Must-See" Diagnoses for Medical Students A limited list of diagnoses and their respective imaging modalities that all students should be able to recognize, regardless of their planned specialty derived from the National Curriculum for Medical Students developed by the Alliance of Medical Student Educators in Radiology (AMSER).
---

Cases of the Week ...now, over 130 downloadable Case of the Week images

---