About Us

LearningRadiology.com™ was conceived, designed, developed, is published, managed and maintained and its content is produced in its entirety by William Herring, MD, FACR. Dr. Herring is the Vice-Chairman and Radiology Residency Program Director at Einstein Medical Center in Philadelphia, Pennsylvania, where he has been the Radiology Residency Program Director for over 25 years.

All material on the site, except for the Faculty lectures by other members of the staff at Einstein, was produced by Dr. Herring. Started in June of 2002, the site was originally intended to replace the handout notes that accompanied lectures for the residents and medical students at Einstein Medical Center. It now contains over 20,000 pages of content, and has grown in popularity so that currently nine thousand unique visitors access the site every day. Visitors access over 23 million pages of content every year.
The site has been, and continues to be, free to use. It requires no registration, no sign-in andno fee.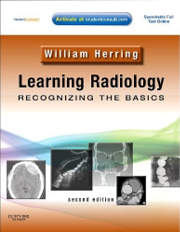 Elsevier/Mosby has published a 2nd Edition of the bestselling textbook that focuses on the basics of radiology written by this website's author called Learning Radiology: Recognizing the Basics which uses the same fundamental approach to teaching as does this site, but contains key information on other modalities, additional material not covered on the website and access to StudentConsult.com with 50 interactive tutorials based on the book, including 240 imaged-based cases related to material in the book.

In the summer of 2008, LearningRadiology.com began to publish video podcasts made available from the iTunes Store which, within weeks, became one of the most popular video radiology podcasts downloaded from that site. Over a thousand LearningRadiology.com™ Video Podcasts are downloaded each day. Video podcasts are kept short, contain material not found in the textbook and are designed specifically for the small screen.
LearningRadiology.com also posts every weekday to
where it is followed by over a half-million fans and posts simultaneously every weekday on its

feed. Posts include cases to test your diagnostic skills.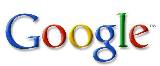 This website ranks #1 on Google for "learning radiology" and in the top 10 sites for "radiology." There are tens of thousands of links to material on this site from Google alone including hundreds of university programs in radiology, emergency medicine, internal medicine, physician assistants, emergency medical technicians and radiologic technologist programs.

See what some others are saying and writing about this site. If you have any comments about the site, please feel free to send them by clicking on the following link: LearningRadiology
---
Permission to Publish or Reproduce Material from this Site