Test your knowledge of differential diagnosis by using one of several interactive exercises including: pictorial differential diagnoses, drop-down lists of differential diagnoses or PowerPoint lectures on differential diagnosis that cover chest, cardiac, GI and bone.
---


108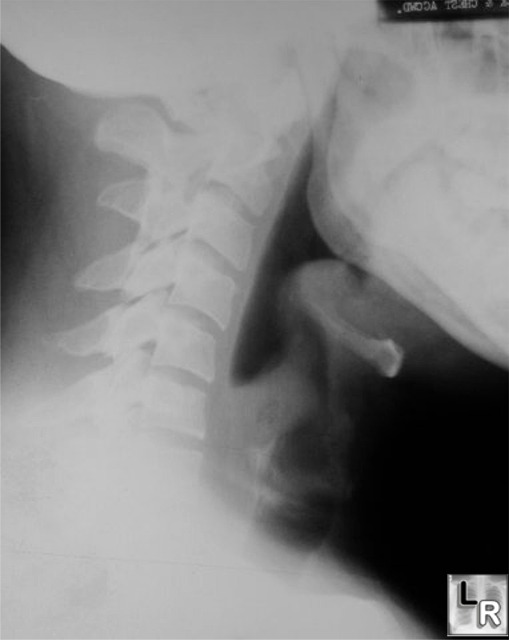 Click to Enlarge

Check These Out

Previous Most Popular Choices
What's the most likely diagnosis?
A. Croup
B. Whiplash
C. Tonsillitis

D. Epiglottitis
---
Recognizing Series...is specifically aimed at beginners who want to learn the fundamentals of image interpretation. Short, interactive modules focus on some of the most common imaging problems.

---
Quizzes...provide 5 question quizzes on some of the more common imaging problems such as abdominal plain films, arthritis and emergency images. You can see how you do compared to others who have taken the same quiz, or take each quiz anonymously.

---
Cases of the Week Over 100 are now indexed either by diagnosis or by image in the areas of lung, GI, musculoskeletal, GU and cardiac categories.

---
LearningRadiology.com is an award-winning, non-commercial site aimed primarily at medical students and radiology residents-in-training, containing lectures, handouts, images, Cases of the Week, archives of case quizzes, flashcards of differential diagnoses and "most commons" lists, primarily in the areas of chest, GI, cardiac, and bone radiology.