Pulmonary Sling & Double Aortic Arch
Pulmonary Sling
Pulmonary sling

occurs because of failure of formation of Left 6th aortic arch so there is absence of Left pulmonary artery

The blood to the Left lung comes from an aberrant Left pulmonary artery which arises from Right pulmonary artery and crosses between esophagus and trachea

Bronchial cyst may produce same finding on esophagus/trachea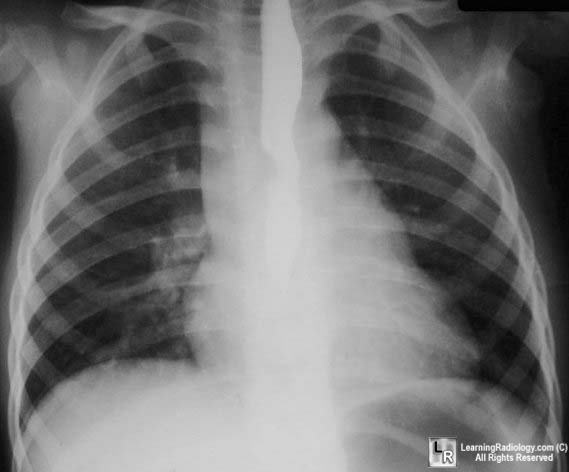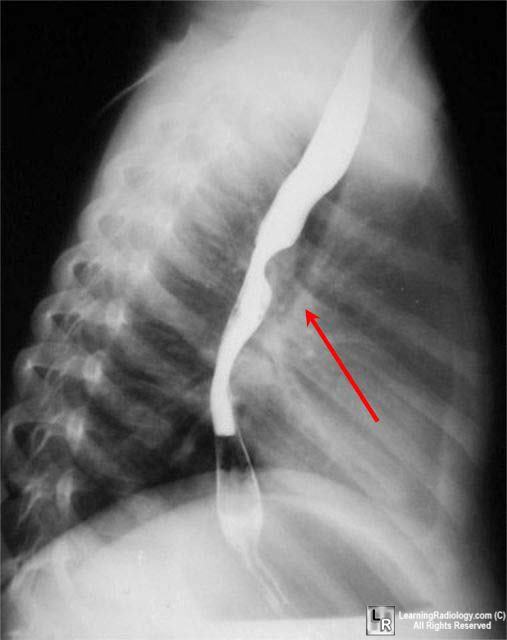 Pulmonary sling: The key view is the lateral where red arrow points to aberrant
left pulmonary artery interposed between the esophagus and trachea.
Double Aortic Arch
Double aortic arch

is most common vascular ring

Caused by persistence of Right and Left IV branchial arches

Rarely associated with Congenital Heart Disease

Symptoms (of tracheal compression or difficulty swallowing) may begin at birth

Right arch is higher, left arch is lower producing reverse S on esophagram in AP

Right arch supplies Right common carotid and Right subclavian arteries

Left arch supplies Left common carotid and Left subclavian arteries

On lateral, arches are posterior to esophagus and anterior to trachea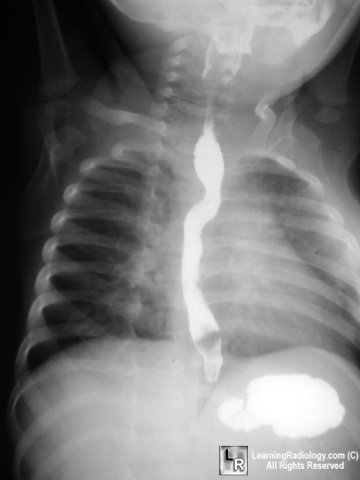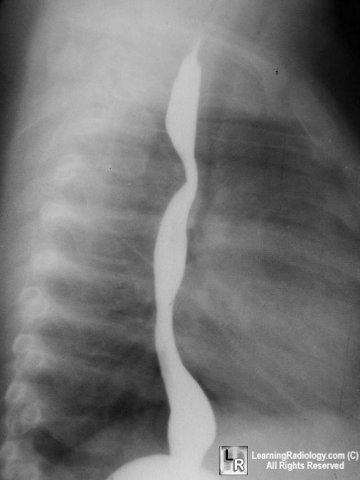 Double Aortic Arch. Frontal chest shows impression on right-side of barium-filled esophagus from higher right-sided arch and below it an impression on the left-side of the esophagus from left-sided arch.
Lateral film shows anterior displacement of both trachea and esophagus.
Anterior impression on the trachea alone may be caused by isolated anomalous

innominate

artery (arises from arch more distal than normal) or anomalous Left common carotid (originates more proximal than normal)